About the IDA-NNEA
Our Mission, Goals & Board of Directors
Our Mission & Goals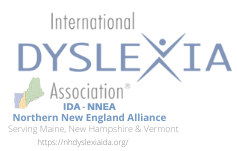 IDA-NNEA (formerly known IDA New Hampshire) Branch is a 501(c)(3) nonprofit scientific and educational organization, promoting awareness about dyslexia and serving Maine,  Vermont and New Hampshire.
IDA-NNEA is dedicated to the diagnosis, treatment and research of dyslexia (language-based learning disability). We educate the community about the causes, symptoms, assessment and remediation of dyslexia; disseminate information about available resources; teach multi-sensory structured language instructional approaches to educators and other professionals; and collaborate with organizations working on behalf of people with dyslexia.
This branch's goals are to increase public awareness of dyslexia, and through our seminars, conferences, and workshops, service individuals with dyslexia, their families, and professionals in New Hampshire, Vermont and Maine. The IDA-NNEA Branch sponsors workshops, conferences, trainings and scheduled community based trainings each year designed to provide information about different aspects of dyslexia. To find out more about what is happening, go to our Events page or click the button below.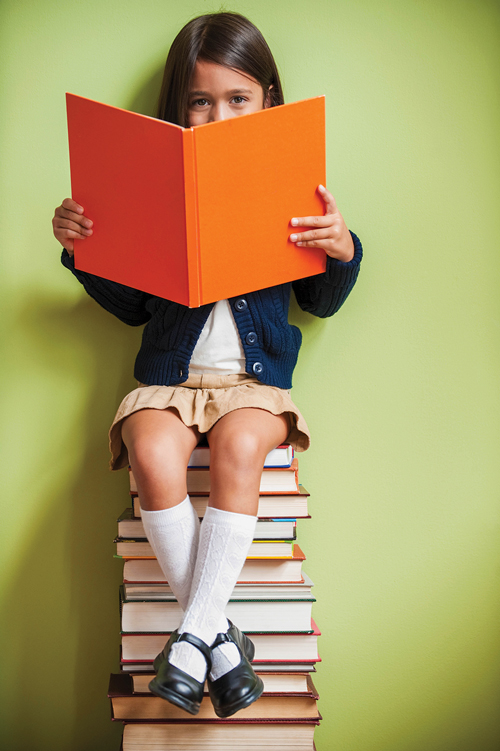 2021 IDA-NNEA (formerly NHIDA) Board of Directors
Brenda Peters, MA, MEd, SAIF, ICALP, Branch President
Brenda Peters has been Director of the Children's Dyslexia Center – Seacoast Learning Center located in Rochester, NH since 2014. Brenda started her Orton-Gillingham/Structured Literacy journey on April 1, 2004, as a Level 1 Dyslexia Practitioner trainee at the CDC of Nashua. Brenda currently serves as president of the New Hampshire, Maine, and Vermont branch of the International Dyslexia Association. Brenda has ten years of case management experience in public schools and over 5000 hours of Structured Literacy teaching experience. In addition, Brenda evaluates children with reading challenges/dyslexia in private practice and advocates for these families. Before her immersion in structured literacy, Brenda was an organizational behavior/development consultant with the international accounting and consulting group, Coopers & Lybrand at their headquarters in New York City. Brenda received her bachelor's in psychology from Clark University, her Masters's in Organizational Behavior and Development from Columbia University, and Masters's in Education from Rivier University with certifications in Special Education, Learning Disabilities, Reading and Writing Specialist, and Specialist in the Assessment of Intellectual Functioning. Brenda has a husband, two sons, a brother, and many others in her extended family with dyslexia who have inspired her on this journey. As a struggling reader herself, Brenda says, "I believe all my training over the years has led me to this unique place in the world of structured literacy where we are currently at a precipice and structured literacy has a chance of winning over balanced literacy thus improving the life outcomes of all children and especially those with dyslexia." In her free time, Brenda enjoys hanging out with other word nerds, playing with her dog, watching birds, and of course, thinking about structured literacy and reading.
Susan Hourihan, President-Elect 
Susan Hourihan, is currently the Vice President of the New Hampshire International Dyslexia Association. She is also a Co-Director at the Seacoast Children's Dyslexia Center in Rochester, NH. Susan began her Initial Level Orton-Gillingham training in 2006, graduating in 2007. Over the next two years, she continued with the Advanced Level Orton-Gillingham training while tutoring students both at the Children's Dyslexia Centers and privately. She became a supervisor and trainer at the Initial Level. Over the past six years, she has been the lead trainer in the Center's school-based Orton-Gillingham collaboration that trains and certifies area teachers. She graduated from Illinois State University with a degree in Therapeutic Recreation. Susan lives in Maine with her husband and has three adult children living in Maine.
Kristine Reilly, Ed.D., Vice President
Kristine Reilly is a reading specialist in the Hollis School district. Kris became interested in language-based learning disabilities and dyslexia as she observed students struggling to read and write throughout her educational career. Kris earned an M.Ed. in education from Rivier University and her Ed.D. in leadership, focusing on phonological processing and educator training, from the University of New England. Kristine is certified as a Wilson Dyslexia Practitioner and Certified Academic Language Practitioner. She is also trained in various reading and writing approaches and programs, including LETRS, Orton-Gillingham, RAVE-O, and Language Circle Programs.
Jennifer Cyr, Secretary
Jennifer Cyr works as the English Language Arts lead teacher for the Rochester School District.  She is a school reading specialist at the School Street School and has worked in the reading field for 20 years.  She is a teacher trainer for Dibels Next, LIPS, LETRS, and other scientifically-based programs.  Jen attended school at the University of Maine, then Lesley University, and is updating her skills set at the University of New England in Biddeford, Maine.  She has completed level 1 Orton-Gillingham training through the Dyslexia Center in Rochester.   Jen has special interests in promoting scientifically- based training in teacher preparation programs and providing equity in public education for disadvantaged students.
Karyn Hubbard, Treasurer
Karyn Hubbard earned her BA in Business Administration at Bryant College in Smithfield, RI. She has been an Orton-Gillingham tutor with the Seacoast Learning Center since 2012 and holds the positions of Supervisor and Initial Level Trainer.  Karyn's enthusiasm and passion for Orton Gillingham were ignited by the struggles her children experienced in learning to read. In addition, Karyn has served as a Supervisor for the Rochester School District O-G Cohort for the past five years.  This program is a collaborative effort by the Rochester, NH school district, and the Seacoast Learning Center. District teachers learn about dyslexia and receive training in the Orton-Gillingham approach, including a year-long practicum.
Brittany Lovejoy, M.Ed, Member at Large
Brittany Lovejoy served as a special educator in a Vermont public school and as an Adjudications Officer with the Department of Homeland Security.  Her interests include studying the science of reading and reading disabilities, promoting equity for diverse learners, appreciating Vermont's natural beauty, and exploring her faith.  Currently, Ms. Lovejoy is a private literacy tutor, writer, and a voice for the students and parents of Vermont.
Nancy Kring-Burns, Member at Large
Nancy Kring-Burns is a Special Education Reading Teacher/Learning Disabilities Specialist at the Hollis Primary School. Nancy became interested in learning disabilities and dyslexia when her children struggled with reading.  She earned MSEd and EdS degrees at Simmons College in Special Education and Assistive Technology. Nancy is a Dyslexia Practitioner, having completed Wilson Reading training, IMSLEC accredited training through Children's Dyslexia Center in Nashua.  Nancy is also trained in Lindamood Bell Programs and Language Circle Programs.  In addition, Nancy uses what she learned from the NH Parent Information Center Volunteer Advocate training to help families navigate their way through the special education world.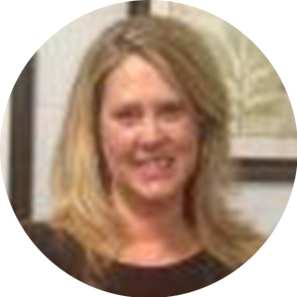 Heidi Zollman, Member at Large
Heidi Zollman, is a Curriculum, Instruction, and Assessment Coach in the Rochester, NH School District.  Her strong background in literacy was developed through her work as an elementary teacher, reading and writing specialist, and Reading First Coach. In addition, Heidi is a certified trainer in DIBELS Next and LETRS (Language Essentials for Teachers of Reading and Spelling).
Elaine Miskinis, Member at Large
Elaine Miskinis is an English teacher, a writer, and a mother of two dyslexic children.  She has a dual master's degree (MA/MAT English) from Salem State University and has taught high school English for over 15 years.  Elaine is a published author who has written articles for Educational Leadership, The Inspired Classroom, and other publications. She is also the author of Leena and the Gerbils, an early chapter book that is the first in a series and published in Dyslexie Font, a font style designed to assist dyslexic readers.  Elaine's TEDx Talk, "Three Lies We Tell Children," was selected as a TED Talk of the week by TED.com.  She is the proud mother of two dyslexic daughters who attended the Seacoast Learning Center in Rochester, NH.  Her oldest daughter recently won a New York Times editorial contest with a piece about the need for schools to provide training for teachers regarding dyslexia. Being dyslexic herself, Elaine is committed to being a voice for parents and students who struggle to navigate the complex world of finding resources to help dyslexic learners.
Andrea Pollock, Member at Large
Andrea Pollock, is a certified educator currently working as a special education reading teacher in the NH public schools. In addition, she is a member of the professional staff at the Children's Dyslexia Center in Nashua. Andrea earned her initial, advanced, and supervisor IMSLEC accredited training credentials and is completing her coursework to become a certified trainer of teachers at the initial level. She received her bachelor's degree in Elementary Education and General Special Education from Rivier University in 2010. Her Master of Education focused on Reading Specialist from the University of New England in Maine in 2018. She is certified in New Hampshire for Elementary Education, General Special Education, and a Reading and Writing Specialist.
Dorinne Dorfman, Ed.D. Member at Large
Dorinne Dorfman, Ed. D. has served as a teacher and principal for over twenty years in Vermont's public schools. In addition, as a Fulbright Scholar, she taught at the Technical University of Berlin and researched democratic secondary education in Germany. Her interests include the science of reading, secondary education, educational policy, school desegregation, arts integration, restorative practices, and full-service community schools. Currently, Dr. Dorfman is serving as the Director of Targeted Supports at Randolph Union High School and is pursuing an Education Specialist Degree in Reading and Literacy Instruction at Bay Path University.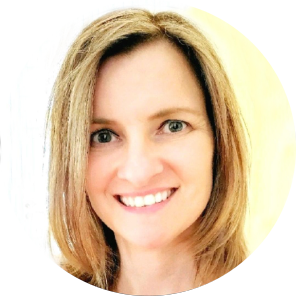 Jenny Poisson, Member at Large

Jenny Poisson is a Technology Group Lead for a major defense contractor, disabled veteran, and strong advocate for children with learning disabilities. She serves as a member of the Technology and Curriculum Committee for the local school board, advocating for education accessibility for all students. She also aids local parents in advocating for their children's educational support needs. As a 14 year military officer, Jenny has dedicated most of her adult life to serving others and is excited to continue serving populations that cannot always speak up for themselves.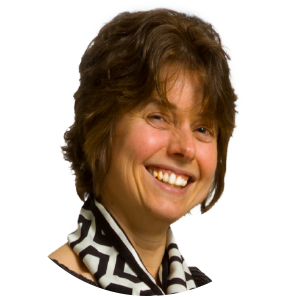 Dr. Robyn Griswold, Member at Large
Robyn Hallowell Griswold is the Vice President of Academic Affairs at Nashua Community College (NCC) in Nashua, New Hampshire, formerly served as a history professor and chairperson of the Social Sciences Department. She began her career as a social studies teacher at Nashua High School after earning a master's degree in history and a master's degree in education from Harvard University. She later went on to work as an adjunct instructor at Rivier and Southern New Hampshire Universities, where she taught graduate and undergraduate courses in education. Her publications include a book on cooperative learning strategies for U.S. history teachers and numerous educational resources for the history classroom produced by Jackdaw Publications. In addition, she is a national and local presenter on cooperative learning methods and other topics associated with curriculum, instruction, and assessment. After transitioning into higher education administration, she completed her doctorate in education at Johns Hopkins University, specializing in Entrepreneurial Leadership in Education. Her research focuses on strategies to improve community college students' retention and completion rates.
IDA-NNEA Advisory Board Members
Caryl Patten
Beth McClure
Melissa Farrall
Michael Patten
Claudia Golda-Dominguez
Sue Morbey
Shannon Dixon-Yandow
Dale Vincent
Bebe Casey
Anne Eaton
Aileen Cormier
Jayne Beaton
Help IDA-NNEA continue to improve the lives of individuals with dyslexia