Come join us as we delve deeper into the Science of Reading. Learn from internationally renowned speakers including Jane Ashby, Nadine Gaab, Charles Haynes, Joan Sedita, Carol Tolman, Mitchell Brookins, Louisa Moats, Leslie Laud, Heidi Zollman, and Linnea Ehri.
Check out the Event Webpage Here.
Register NOW
Improving Reading Performance:
Exploring the Mississippi Miracle with Dr. Dorinne Dorfman
Mississippi's extraordinary reading gains over the past decade have received national attention. Efforts to train principals and teachers and adopt curricula and assessments in the Five Components of Reading stemmed from a shared belief among political, business, and education leaders. IDA-NNEA Board Member Dr. Dorinne Dorfman has researched the "Mississippi Miracle" and spent several days interviewing teachers and other leaders and observing literacy instruction in six high-poverty schools, from Pre–K to high-school seniors. She returned with powerful findings and fresh ideas to share with all those who care about student reading in Maine, New Hampshire, and Vermont.
View her presentation on youtube here. Access the slide presentation and check out the executive summary too.
Letter Writing Campaign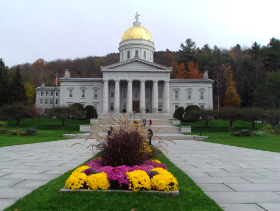 Dear Fellow Vermonter,
We are currently awaiting the appointment of a new permanent Secretary of Education.
Now is the time to organize efforts to encourage Governor Scott and members of the State Board of Education to choose a Secretary that is knowledgeable in the Science of Reading and supportive of structured literacy instruction in our Vermont classrooms.
Please consider writing a letter to Governor Scott and the State Board of Education members, urging them to appoint a new Secretary that will prioritize improving literacy instruction in our state. The next State Board meeting is on June 21st, so act fast!