Message from the President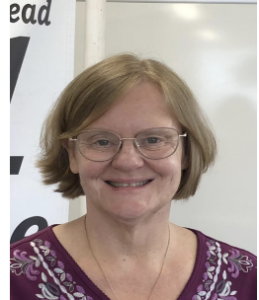 I hope February has been a peaceful and productive month for all of you.
I'd like to introduce myself as the new President of IDA-NNEA. My name is Susan Hourihan and I am proud to be a part of this amazing branch. The role seemed intimidating until I got to know the wonderfully talented people that I am blessed to work with. I live with my husband and we have three adult children all living in Southern Maine. I began my structured literacy training at the Children's Dyslexia Center in Rochester, NH in 2006 where I completed the initial and advanced level of training then went on to become a supervisor and a trainer. Currently I am putting the final touches on my therapy level training. This opportunity has been challenging, enlightening, and continues to educate me on new things about literacy on a daily basis. Working with this highly active board has helped me connect with other professionals and organizations that share my beliefs and passion for meeting the literacy needs of many children and adults.
The IDA-NNEA branch has been abuzz with the premiere showing of The Truth About Reading: The Invisible Crisis Hiding In Plain Sight. This is a film from John Corcoran and Nick Nanton. According to the producers, this documentary is meant to connect us together as Americans, as humans, to help each other reach our greatest potential. The purpose is to spread the word, not just that illiteracy and sub-literacy in America are having a detrimental effect on our society and economy, but that there are proven and effective solutions already available. We can stand up together and make what seems impossible-possible! This will be an opportunity for the department of education, parent groups, IDA-NNEA, and Lexia to pool our resources and start the conversation about instituting change in our literacy education and improve reading scores. After refreshments and the movie, we will have a chance for a panel discussion to discuss ideas and what our next steps will be.
There will be at least one premiere showing in each of our three states at the following locations with limited seating:
University of Southern Maine- February 11
Southern New Hampshire University- February 18
Norwich University- March 11
Keene New Hampshire- March 25
Many of you have had the opportunity to attend some of our READ forParents events which stands for Research, Education, and Advocacy of Dyslexia for Parents. These are held every other month on the second Wednesday at 7:00-8:30 PM with leaders in the field sharing their expertise on one of the IDA Fact Sheets. We have Lucy Hart Paulson scheduled to teach us more about phonological awareness and Dyslexia 101 will be presented later in the year to give a clear and concise understanding of the signs of dyslexia, assessments, and treatment to maximize reading success. Please feel free to reach out to us at info.nh@dyslexiaida.org if there is something you would like to hear about.
Last year's annual IDA-NNEA conference was overwhelmingly successful and provided the opportunity to share critical information with all who attended. The speakers were amazing and brought their specific expertise and talents to help move our literacy mission in a positive trajectory. We have just determined when we will hold our 2023 conference, so save the dates for Thursday and Friday, October, 26 and 27. Stay tuned for more information to come. It is sure to be inspiring and valuable information.
I am honored to hold the position as President of this impressive board with so many ideas and the motivation to bring them to reality. At IDA-NNEA we are dedicated to the diagnosis, treatment and research of dyslexia and work diligently to ensure that every child learns to read. If you want to help in this mission, please let us know and we will welcome your support. Together we can achieve great things.
Sincerely,
Susan Hourihan, ICALP